The Fetes de Bayonne festival began in 1932, when locals decided to create their own version of the San Fermin festival of Pamplona, famous for the running of the bulls. This is why the official uniform is the same as in Pamplona and party-goers wear all white with a red scarf and a red belt.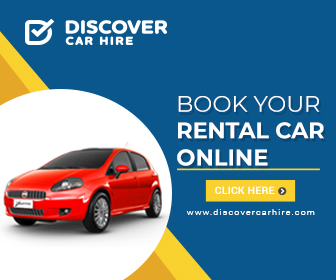 The other main similarity is that bulls play a major role in the festivities. There is an event where festival-goers can enter a ring with a bull and basically try to get as close as possible without getting injured or gored. There are also two official bullfights that take place in the city's bullring.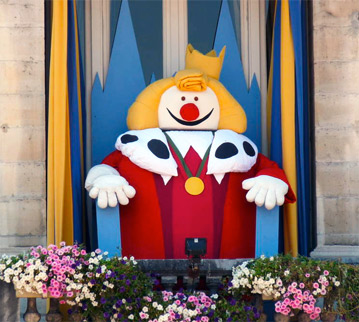 King Leon on the balcony of the town hall
Although the bulls are a main attraction of the Fetes de Bayonne, there is much more going on. King Leon, who is based on a comic book figure, is woken up each morning by children while other giants roam the streets.
There are carnival-like parades, tamborradas (an impressive parade of noisy drummers), basque sport competitions, traditional basque dance and music, as well as nightly concerts and fireworks displays. There is even a world championship of bell pepper omelets held at the market!
Overall, the Fetes of Bayonne is a diverse festival that has something for everyone.