San Fermín, internationally known as the "Running of the Bulls," is one of the most famous festivals in the world and is celebrated every year between the 6th and the 14th of July in Pamplona in honor of, as its name indicates, San Fermín.
The legend states that San Fermín was the first bishop of Pamplona and baptized 40,000 pagans in three days. Celebrations in his honor have been taking place since before the 12th century, but these were originally done the 10th of October.
It was only in 1591 when, due to the weather inconveniences, the government of Pamplona and its bishop agreed to move the celebration to the 7th of July.
On that date, fairs and running of bulls were already celebrated in Pamplona. By moving the date, the two separate celebrations were joined.
The San Fermín festival starts the 6th of July at 12 pm with the "txupinazo" (a rocket fired from the City Hall balcony), which marks the official start of the festivity. During that week, Pamplona is flooded with party-goers of all over the world and becomes incredibly packed with everyone wearing a white t-shirt and a red handkerchief.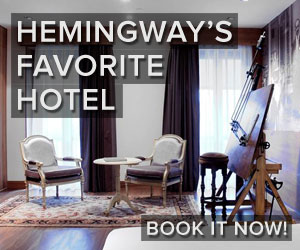 The most famous activity of the San Fermín is the running of the bulls ("encierro" in Spanish) which takes place every morning at 8 o'clock between the 7th and the 14th of July.
The runners are chased by six bulls for approximately 800 meters until reaching the bullring ("plaza de toros" in Spanish). This is a very dangerous activity and while some people train all year around preparing for it, others decide to join at the last moment, convinced by the amount of alcohol drank during the night (don't be one of these!).
This makes the running even more dangerous and unfortunately 15 people have died doing it since 1924. Nevertheless, the running of the bulls is an extremely popular activity and something unique that is worth seeing at least once.
During San Fermín there is also a bullfight every evening in Pamplona's bullring which is the second biggest of Spain and fourth biggest in the world. There are as well many more activities going on during that week such as concerts, rural sport competitions, Basque dance and music, nightly firework shows, etc.