With its nearly 40 Michelin starred restaurants, the Basque Country is one of the best fine dining destinations in the world. From traditional to experimental dishes, it's all here.
The tire company, Michelin, began including restaurant reviews in their road guides starting in 1926. The system is simple and based on 0-3 stars and is reviewed by anonymous critics.
Neither the critics nor Michelin receive advertising money for their reviews, making it, more or less, as objective as possible. The system has been fairly controversial, often seeming to prefer French style cuisine.
It is however, pretty reliable and the only rating system that really maters.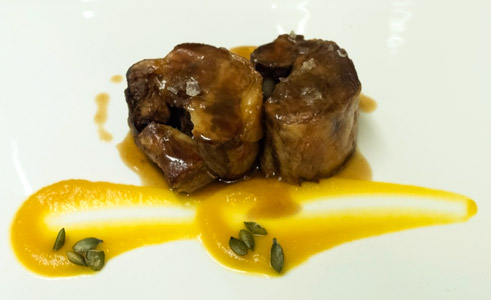 With that in mind, the Basque Country is very fortunate to have an abundance of stars. And although many Michelin starred restaurants can be pretty expensive, those in the Basque Country tend to cost much less than in other places in the world.
A one star restaurant will usually run around 45-150 € per person and 3 stars usually between 200-300 €.
We have put together this list of outstanding restaurants in the Basque Country for you and hope you can enjoy at least one of them.
If not, don't worry because there are tons of other great choices in the region since the demand for quality food is so high. This is just a list of some of the best.