Espelette Pepper
As previously mentioned, Espelette is very famous for its dried red peppers, called Piment d'Espelette. The peppers are traditionally dried out at the end of the summer, offering beautiful scenery since they dry hanging from the facades and balconies of the houses.
The origins of the Espelette Pepper date back to 1650 when a Basque sailor that had been traveling with Christopher Columbus brought some chili peppers to the Basque Country. These peppers were first used medicinally and then later for conserving meat and ham. With time, they have become a cornerstone in Basque cuisine.
Although it is called "Espelette Pepper," it is actually grown in 10 villages of the region, among them Ainhoa and Espelette. The European Union has even granted a protected designation to the Espelette region which means only peppers from this particular area can have the name Piment d'Espelette.
The peppers are so important in the area that there is even an Espelette pepper festival that is celebrated annually during the last weekend of October. During that festival, not only can you taste and buy peppers but you can also see Basque dance exhibitions, traditional music concerts, parades and Basque sporting competitions.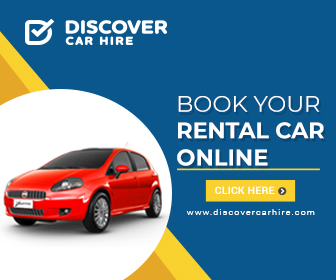 1
Castle of the Barons of Espelette
The Castle of the Barons of Espelette ("Chateau des Barons d'Ezpeleta" in French) is located right next to the main pedestrian area of Espelette. It was recently renovated and currently houses the town hall ("Mairie" in French) among other facilities. The building is quite nice, especially in the interior, which is open to the public and definitely worth a visit.
The tourism office is located on the second floor of the castle. The third floor holds permanent and temporary exhibitions. A very interesting permanent exhibition is the one called "peppers around the world" ("le piment dans le monde" in French) which, as the name indicates, has interesting information about peppers around the world with some pretty cool pictures.
2
Church of Saint-Etienne & cemetery
A couple minutes walk from the main street of Espelette, stands the Church of Saint Etienne ("Église Saint Etienne" in French). Built in the 16th century, it has massive proportions and thick walls because it was also used as a fortress. It has an austere exterior, however, its interior features a Baroque altarpiece and some furniture from the 17th century.
The interior of the church, as most of the traditional churches in the French Basque province of Labourd, is formed by a single nave. The wooden galleries that stretch along the side and back walls of the building were originally for men attending mass, while women sat at the ground level.
As in the village of Ainhoa, the cemetery is right next to the church which also features some traditional Basque gravestones. The most famous person lying on this cemetery is Agnès Souret, the first ever Miss France (1920).