HOW TO GET TO BILBAO
FROM THE AIRPORT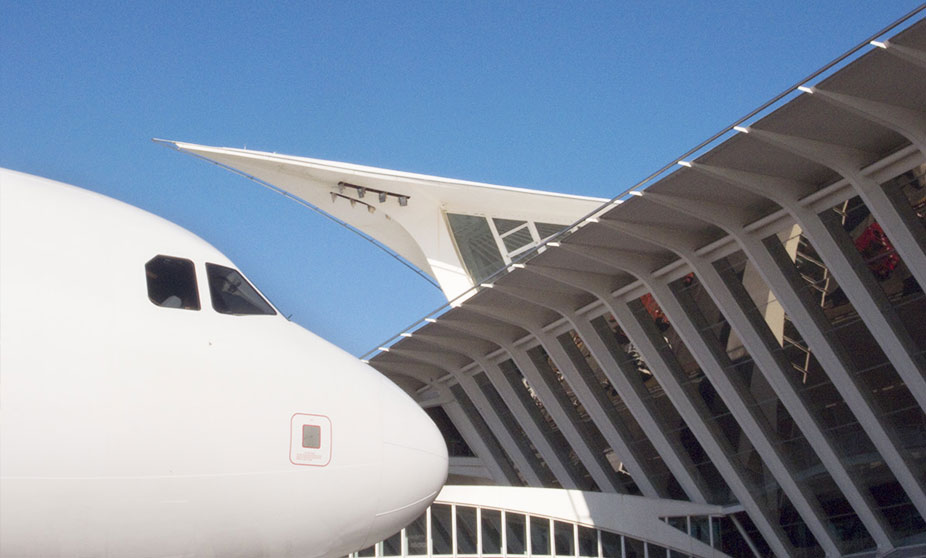 Bilbao's airport (BIO) is located 12 km north of the city center. To get from the airport to downtown, there are several options:
The bus line A3247 from Bizkaibus is the most affordable option (3€).
Taking a taxi or private transfer is a very convenient way of travelling. You will be downtown in about 15 minutes. Expect to pay around 20 - 25 €.
Renting a car is always an option, but keep in mind that you will most probably not need a car while in Bilbao.
There isn't any train or metro connection between the airport and Bilbao's center.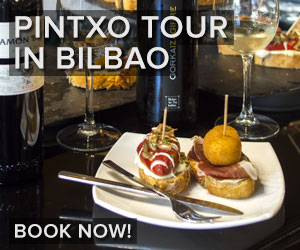 The bus line A3247 from Bizkaibus connects the airport with Bilbao's city center in about 20 minutes. One single trip costs 3 € and its time schedule is as follows:
From Bilbao to the airport: one bus every 15 minutes from 5:15 am to 10 pm.
From the airport to Bilbao: one bus every 15 minutes from 6:15 am til midnight.
In Bilbao, the bus makes four stops: one at Alameda Recalde, two along the Gran Vía and one last stop at Bilbao's main bus station (Estación Intermodal de Bilbao).
The company PESA offers buses linking Bilbao's airport with San Sebastian. There is one bus every hour during the day (from 7:45 am til 23:45 pm). The trip takes 1 h 20 min and one ticket costs 17€. The bus also stops in Zarautz (total trip duration: 1 h / price: 14.80€).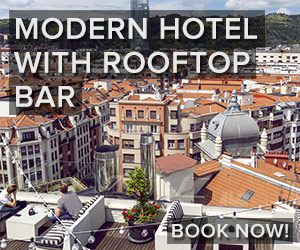 The taxi ride takes about 15 minutes and you can expect to pay around 20 - 25 €.
The trip from the airport to the city center by car takes about 15 minutes.
Keep in mind that although it is very easy to travel by car in between cities in the Basque Country, getting into Bilbao's city center can be a bit stressful. It is always a good idea to book a hotel with parking. But if that is not your case, make sure to look up a parking garage prior to your arrival, and set it as destination in your GPS.
Expect to pay around 13 to 18 € per day for parking.
While we don't recommend a rental car for inside Bilbao, it can still be a great option for moving around the Basque Country. There are many affordable rental car options and the roads in the area are in good condition. In Bilbao there are two main collection points for rental cars: the airport and the train station. To find the best deals on rental cars, we recommend Discover Cars, which searches through the web for the best prices.
There are several transfer companies offering private transfers between the airport and the city center. You can find a list of options in Viator's website.
We have hand selected a few great hotels in Bilbao, Spain. However, if you want to see a complete listing of all available hotels, be sure to use the search function below.


Wait, don't close me!
Is Eusko Guide helping you plan your trip?
If so, please consider booking your hotel through the links to booking.com found on our website or use the following link: https://www.booking.com/?aid=360107
That way, you get the best rates on your hotels and at the same time, it helps us to continue contributing to this site. Everyone wins!